Founded in 1867, Singapore Thong Chai Medical Institution (STCMI) adhered to its founding principle of "providing free Traditional Chinese Medicine (TCM) treatment to all regardless of race, religion and nationality" till today. Besides providing free TCM treatments, STCMI has also placed great emphasis on TCM research and clinical practice education. This led to the establishment of Thong Chai Institute of Medical Research (TCIMR) in 2003. Over 2 million dollars was raised during STCMI's 135th-anniversary dinner for the institute and this has laid the foundation for future funding of research projects, scholarships and bursaries.
Mission 1:
To provide advanced TCM courses to upgrade the professional standards of TCM practitioners in Singapore
To upgrade the professional standards of TCM practitioners, TCIMR has been collaborating with various TCM universities in China and actively inviting both international and local well-known and experienced TCM practitioners and professors to conduct lectures in Singapore. Since 2007, TCIMR has been providing internship opportunities for students from the Biomedical Sciences-TCM double degree programme by Nanyang Technological University (NTU) School of Biological Sciences. TCIMR has also been providing clinical guidance for students from the Institute of Chinese Medical Studies since 2012. To date, TCIMR has conducted numerous clinical training for thousands of TCM students and its training program has been well received by the various institutions and students in terms of its management, planning, lectures, and staff members.
In 2014, TCIMR pioneered the first-ever video conference for the Continuing Professional TCM Education (CPE) course in Singapore, this allowed physicians to learn from renowned foreign professors without having to travel abroad. In 2016, TCIMR jointly organized the "World Federation of Chinese Medicine Societies (WFCMS) 4th International TCM Internal Medicine Forum" with the Association for Promoting Chinese Medicine and attracted the participation of more than 1500 practitioners.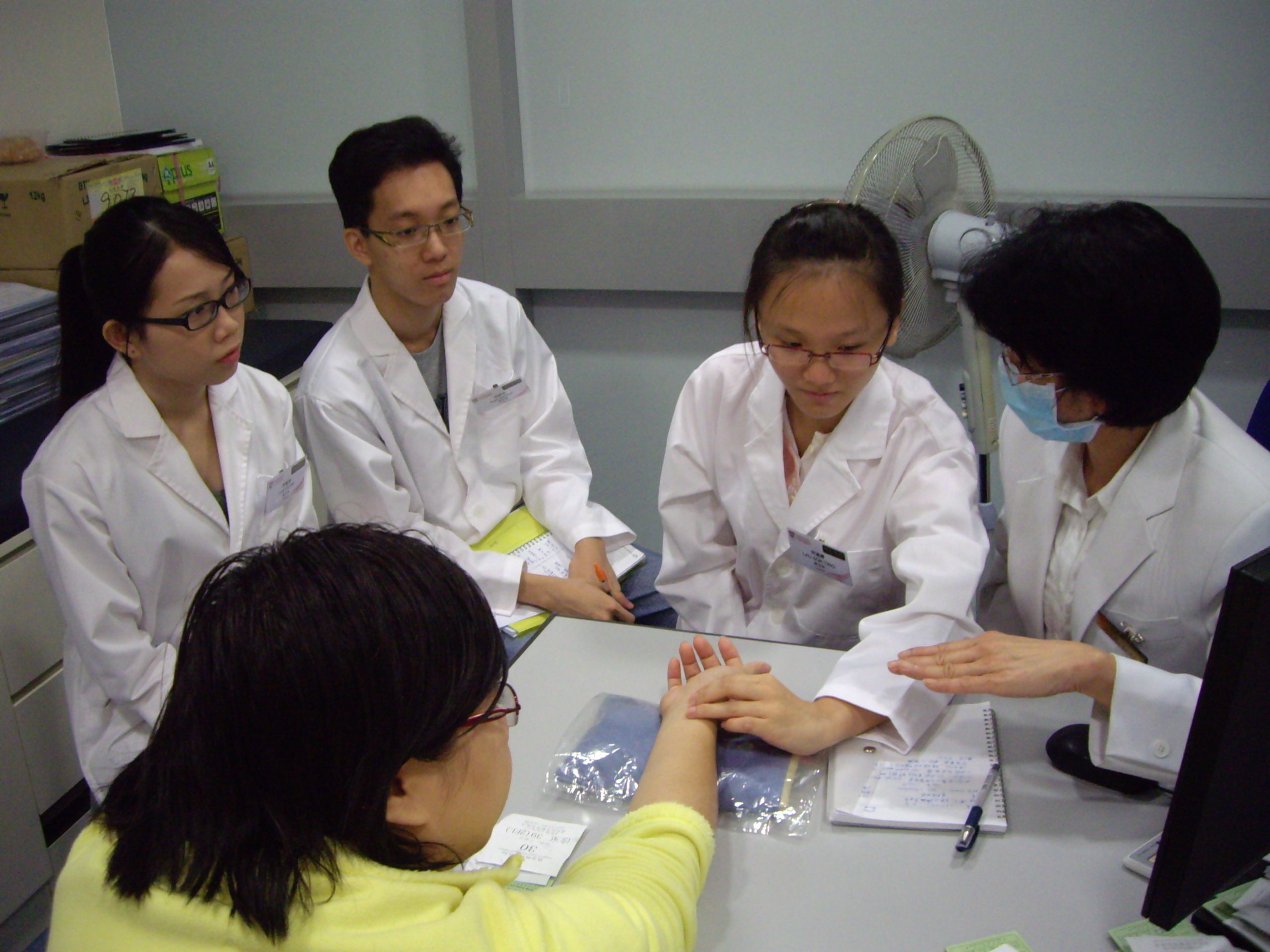 At the beginning of 2019, TCIMR applied to the TCMPB for 22 CPE events, including eight video lectures. These events received enthusiastic response from local practitioners, with around 150 participants attending each event. Looking forward, TCIMR will continue to aim to increase the number and variety of CPE events in the future.

Besides conducting CPE events, TCIMR has also been providing joint Master's and Doctorate programmes with Liaoning University of Traditional Chinese Medicine (LNUTCM). Since 2013, TCIMR has enrolled a total of four batches of Master's students and a batch of Doctoral students. We have since nurtured 20 Master's graduates. There are still 16 Master's and 6 Doctoral students understudying the programme. This can only be made possible with the comprehensive support of the TCIMR team that provides effective and efficient facilitation in curriculum planning, student recruitment, and administrative procedures.
Mission 2:
To promote and conduct TCM clinical research
TCIMR has been actively promoting and conducting various clinical research, with the utmost support and collaborative efforts of STCMI physicians. In 2004, TCIMR created the Chinese proprietary medicinal pill "Bu Shen Yi Jing Wan" which was formulated based on the years of experience from the physicians from STCMI Fertility Clinic. Due to its clinical effectiveness, "Bu Shen Yi Jing Wan" was successfully launched to the mass market in 2015, allowing more patients with fertility issues to benefit from it nationwide.
In partnership with China Liaoning University of Traditional Chinese Medicine, a clinical study was conducted in 2013 with the research topic as "Chinese Modern Acupuncture Treatments in treating Osteoarthritis" which achieved successful initial results.
In 2014, the Singapore Ministry of Health initiated the TCM Research Grant to encourage TCM-related research for future developments in the hope to improve Singapore's health system holistically. With a strong belief that research will be able to support better integration of TCM and western medicinal treatment, STCMI has been actively seeking out research opportunities and had been awarded the MOH TCM Research Grant some of the research projects.
Currently, our physicians are also actively engaged in various medical research projects in the hope to better meet the needs of Singapore's growing population.
Thong Chai Institution of Medical Research is an approved charity organisation, recognised with Institution of a Public Character(IPC) status,  whereby all donations given will have a 250% tax deduction.